As direct owners of infrastructure assets, we have the ability to positively influence the operations of the worksites in our portfolio. Improving the health and safety of employees has long been a priority: we strongly believe that safety and well-being in the workplace is fundamental to staff engagement, staff productivity and the overall resilience of a company.
We require all portfolio companies to implement a set of initiatives that address this issue. We track progress against these measures and our overall contribution to SDG Target 8.8 to provide safe and secure working environments for workers, as demonstrated by the decreasing trend of accident frequency in our Global Diversified Infrastructure Fund portfolio in recent years (below).1
Accident frequency rate per 100k hours worked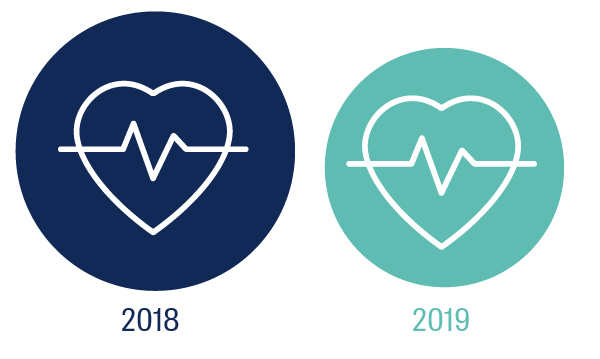 One of our portfolio companies, Quantem, operates 12 bulk liquid storage and handling sites across Australia and NZ. Quantem's operations involve movements of liquids to trucks and ships in order to bulk and debulk all types of liquid products, including flammable, corrosive or hazardous liquids for both import and export. Safe, reliable and efficient storage and handling services are critical for customers across these thousands of loading and unloading activities. However, COVID-19 made the company even more aware of the non-physical risks to employees.

For several years, Quantem had made time to stop work on RUOK? Day and talk about mental health. This year, the meetings across all 12 sites focused on revisiting techniques learnt in prior years, as well as equipping staff with tools to use for the next step is in the conversation. The session talked about what to do if the answer to RUOK? is 'no' and provided skills and confidence to go further into the conversation.
The General Manager of Health Safety Environment (HSE) delivered a comprehensive presentation across all Quantem sites and generated high engagement. With the many employees working from home during the year, attendees commented on isolation/loneliness contributing to the mental health of individuals. Having the RUOK? Day sessions and other HSE toolbox meetings provided a healthy refresher of the resources available to all Quantem employees and families, such as the Employee Assistance Program, helplines and colleagues.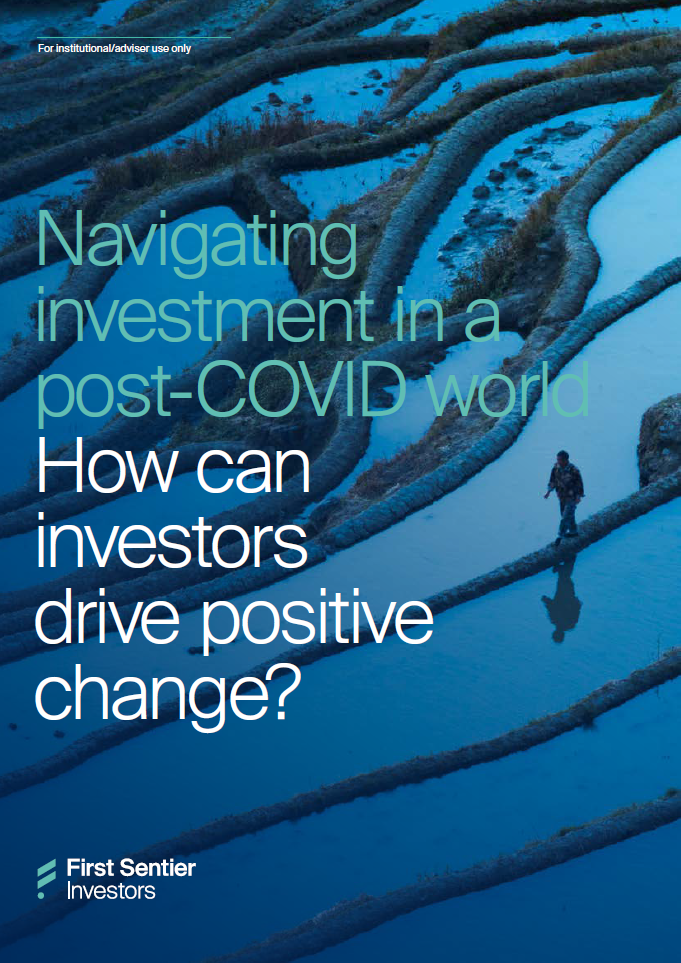 Discover more chapters from our 'Navigating investment in a post-COVID world' report

Subscribe to our future research papers, case studies and 'Investing beyond the next decade' podcast series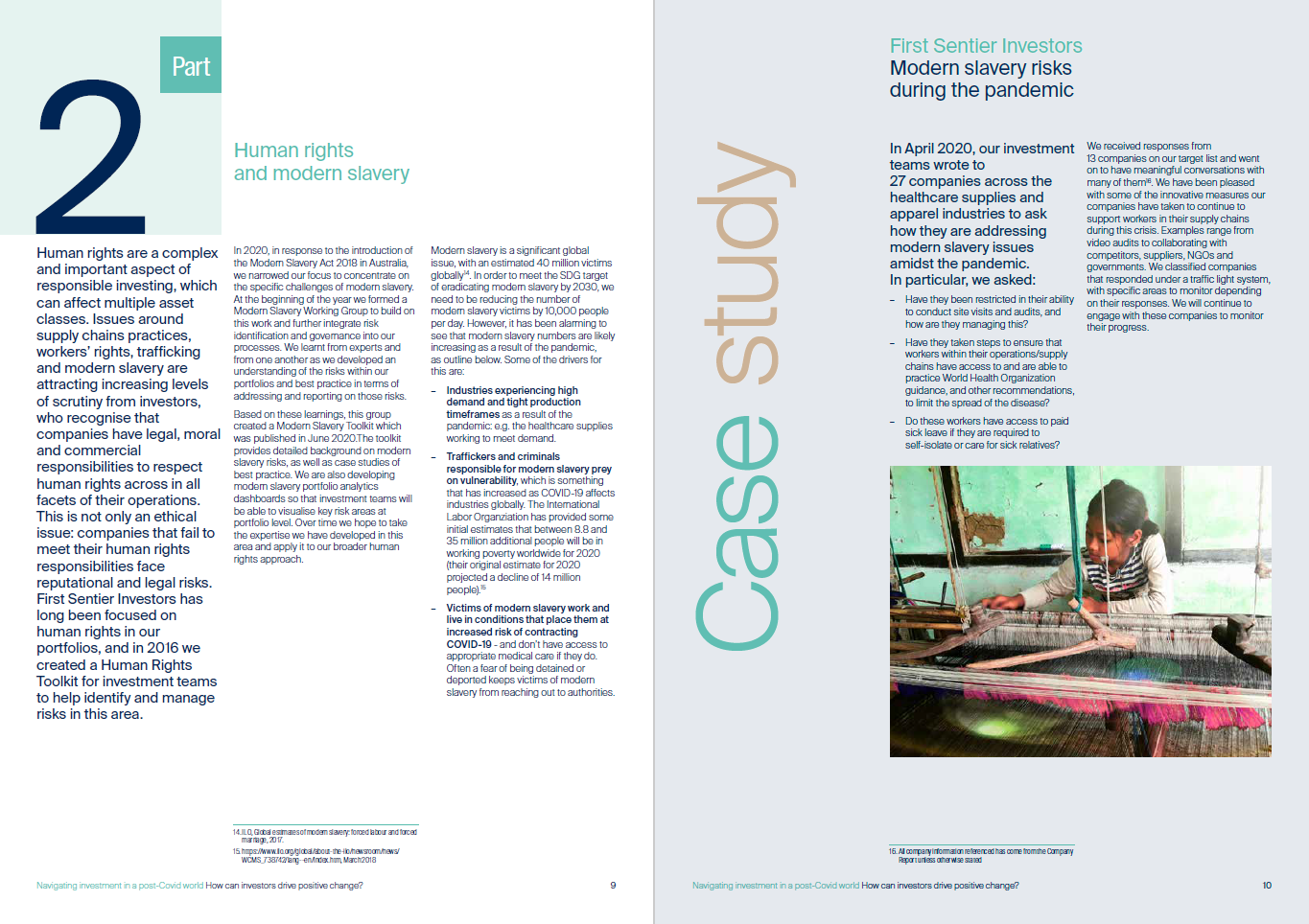 1. All charts and figures exclude divested assets. Portfolio companies are only included in historical statistics from the year that they were acquired. All companies are reported on a 100% basis. No weighting has been applied for ownership stake. Figures for each year are calculated as the average of the accident frequency rate per 100,000 hours worked (AFR) for all portfolio companies.
Important Information
This material has been prepared and issued by First Sentier Investors (Australia) IM Ltd (ABN 89 114 194 311, AFSL 289017) (Author). The Author forms part of First Sentier Investors, a global asset management business. First Sentier Investors is ultimately owned by Mitsubishi UFJ Financial Group, Inc (MUFG), a global financial group. A copy of the Financial Services Guide for the Author is available from First Sentier Investors on its website.
This material contains general information only. It is not intended to provide you with financial product advice and does not take into account your objectives, financial situation or needs. Before making an investment decision you should consider, with a financial advisor, whether this information is appropriate in light of your investment needs, objectives and financial situation. Any opinions expressed in this material are the opinions of the Author only and are subject to change without notice. Such opinions are not a recommendation to hold, purchase or sell a particular financial product and may not include all of the information needed to make an investment decision in relation to such a financial product.
To the extent permitted by law, no liability is accepted by MUFG, the Author nor their affiliates for any loss or damage as a result of any reliance on this material. This material contains, or is based upon, information that the Author believes to be accurate and reliable, however neither the Author, MUFG, nor their respective affiliates offer any warranty that it contains no factual errors. No part of this material may be reproduced or transmitted in any form or by any means without the prior written consent of the Author.