Since its emergence in the 1950s, the plastics industry has grown at a tremendous pace and continues to do so today.
Half the plastic currently in existence has been produced after 2005, and manufacturing of these materials might double in the next two decades.1 While the convenience, light weight, and durability of plastic has its advantages, its mere hours of use for human beings results in environmental impacts over the hundreds of years it takes for the material to degrade.
When Stewart Investors allocates clients' capital to the companies we invest in, we consider both their use of plastics for packaging and how they think about the post-consumer waste it generates. A focus on safety and hygiene during the pandemic has caused a further increase in the consumption of disposal plastic materials, making the issue more urgent than ever.
This tremendous growth in plastic usage, and consequently plastic waste, is particularly significant in emerging markets like India where plastic consumed per capita each year is still relatively low by global standards (at approximately 8-11 kg, compared to Europe at 50-65kg and the US at 68-109kg) but is growing at an average annual rate of 20%. This confluence of current low usage, but the potential for rapid growth, suggested an opportunity to engage with some of the Indian consumer goods companies we own shares in, on behalf of our clients.
In 2018, Stewart Investors convened an interactive forum in Mumbai with these consumer goods companies and the Institute for Sustainable Futures at the University of Technology in Sydney. The discussion centred on the collection of post-consumer plastic waste, increasing the use of recyclable materials in packaging, and reducing the total weight of packaging materials used. The timing of the forum coincided with the introduction of nation-wide Extended Producer Responsibility policies that focused on these issues and galvanised companies to find innovative and collaborative solutions.
In the two years since this forum, many of our Indian consumer holdings have made real progress in terms of their approach to plastic packaging material. Most now collect more than 50% of the postconsumer plastic waste generated, by weight, with a goal of collecting a 100% by 2022 at the latest.
Specific highlights include Godrej Consumer Products, which aims to use at least 10% of post-consumer waste they collect in new packaging material and use 100% recyclable/reusable material by 2025. Marico is trialling a postconsumption collection initiative of their own-brand bottles, which they will convert into pallets made from 100% recycled plastic to use in their own supply chain handling operations2.
The steps these companies have taken make a major contribution towards a circular economy and a more sustainable approach to consumption. We believe that engagement between investors and companies is one of the most effective ways to drive positive change, and we continue to work with manufacturers on how they approach plastic usage.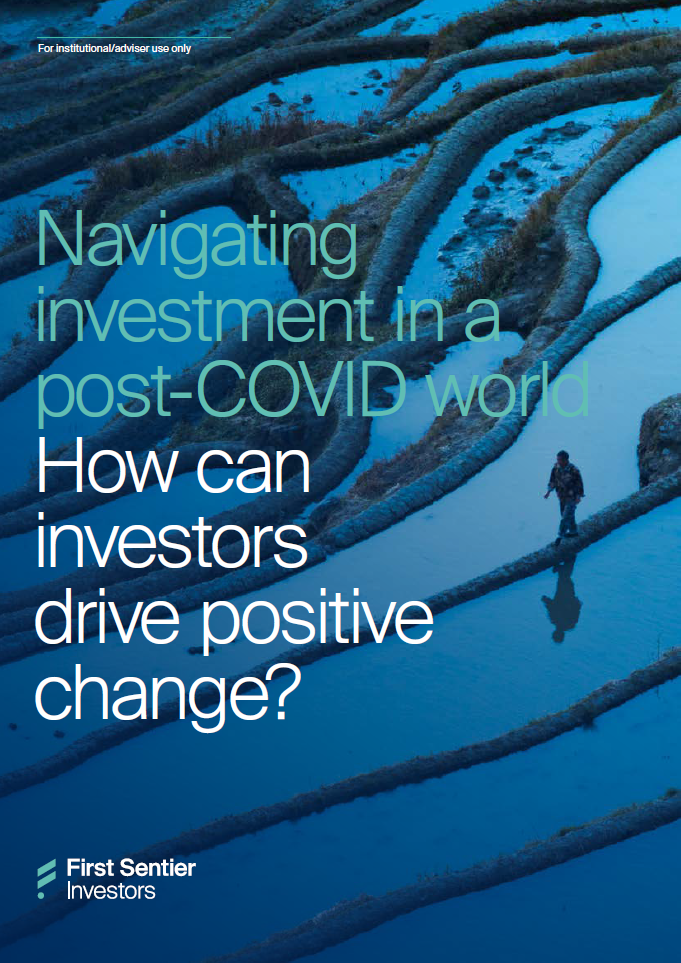 Discover more chapters from our 'Navigating investment in a post-COVID world' report

Subscribe to our future research papers, case studies and 'Investing beyond the next decade' podcast series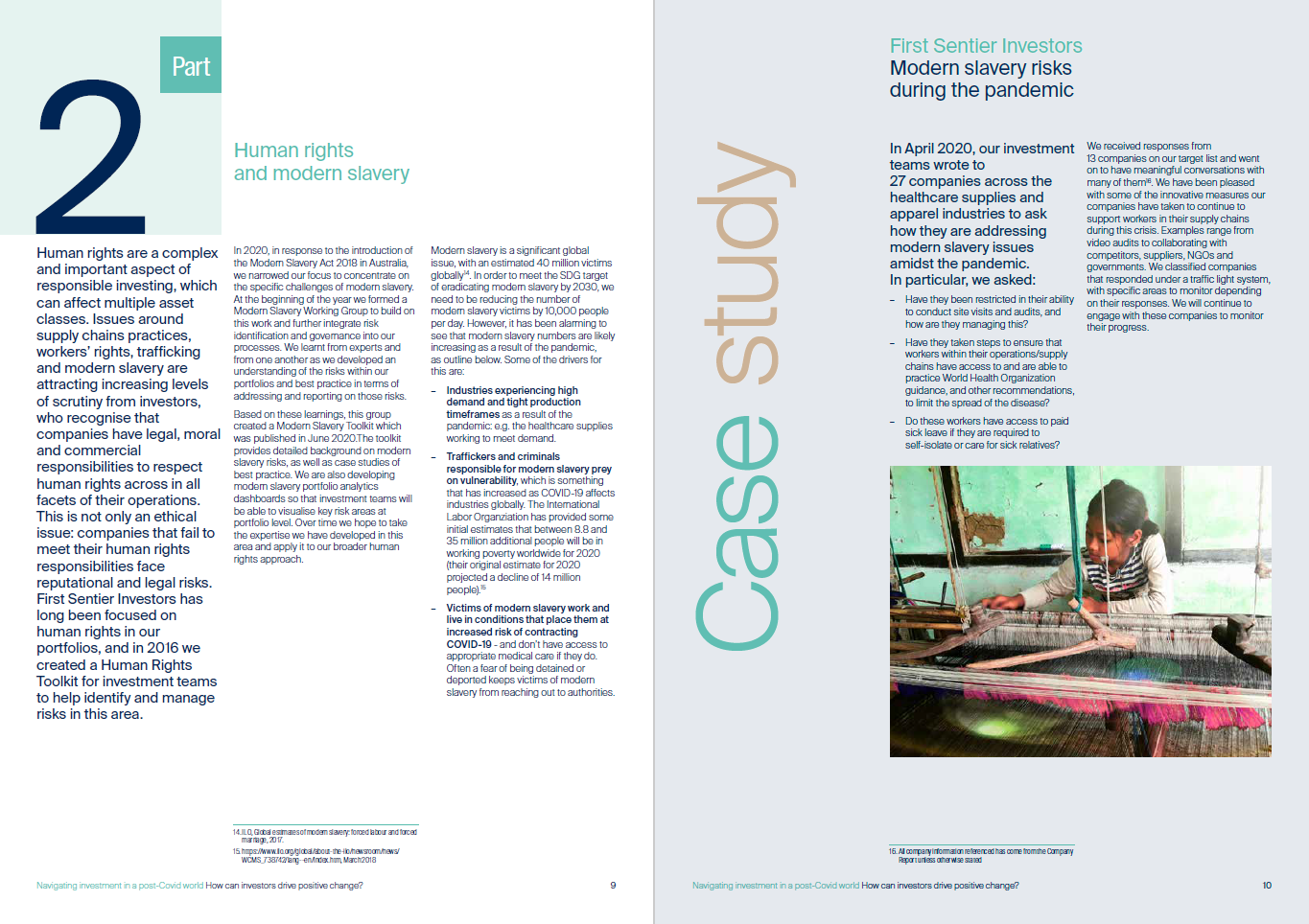 1. https://www.nationalgeographic.com/environment/2019/03/un-environment-plastic-pollution-negotiations/
2. https://www.godrejcp.com/annual-reports/2019-20/ and https://marico.com/page/DigitalReport2019-2020/pdf/Marico%20IR.pdf
Important Information
This material has been prepared and issued by First Sentier Investors (Australia) IM Ltd (ABN 89 114 194 311, AFSL 289017) (Author). The Author forms part of First Sentier Investors, a global asset management business. First Sentier Investors is ultimately owned by Mitsubishi UFJ Financial Group, Inc (MUFG), a global financial group. A copy of the Financial Services Guide for the Author is available from First Sentier Investors on its website.
This material contains general information only. It is not intended to provide you with financial product advice and does not take into account your objectives, financial situation or needs. Before making an investment decision you should consider, with a financial advisor, whether this information is appropriate in light of your investment needs, objectives and financial situation. Any opinions expressed in this material are the opinions of the Author only and are subject to change without notice. Such opinions are not a recommendation to hold, purchase or sell a particular financial product and may not include all of the information needed to make an investment decision in relation to such a financial product.
To the extent permitted by law, no liability is accepted by MUFG, the Author nor their affiliates for any loss or damage as a result of any reliance on this material. This material contains, or is based upon, information that the Author believes to be accurate and reliable, however neither the Author, MUFG, nor their respective affiliates offer any warranty that it contains no factual errors. No part of this material may be reproduced or transmitted in any form or by any means without the prior written consent of the Author.