During the course of this unique year, the First Sentier Investors (FSI) Responsible Investment (RI) Steering Group has continued to set the direction and strategy for RI within the firm. This included extensive discussions about how RI will continue to develop in a post-COVID world.
We believe 2020 will prove to be a watershed year for RI. As we emerge from the pandemic, there will be an everincreasing focus on how companies impact the world around them and how they earn their social licence to operate (SLO). A critical, intangible corporate asset, SLO refers to the broad, ongoing social acceptance that a company has a right to do business.
Key to the SLO equation are the stakeholders who hold companies to account. Governments, regulators and customers all play a vital role, and so do investors. Every decision about where we allocate capital is a vote regarding a company's fitness to be in business. 
We take our responsibility as stewards of our clients' capital seriously, and this is why we believe in ongoing, meaningful engagement with companies on their environmental, social and governance (ESG) performance. We are committed to proactively engaging with management to foster better practices around issues including carbon emissions, human rights, diversity and workplace health and safety.
We believe that active managers have both an opportunity and a responsibility to be active. In a post-COVID world, we will all be searching for lessons we must take away from the pandemic. It is important that we use this opportunity to recognise the positive impact investors can make, and to continue looking at how we can work collaboratively with the companies we invest in.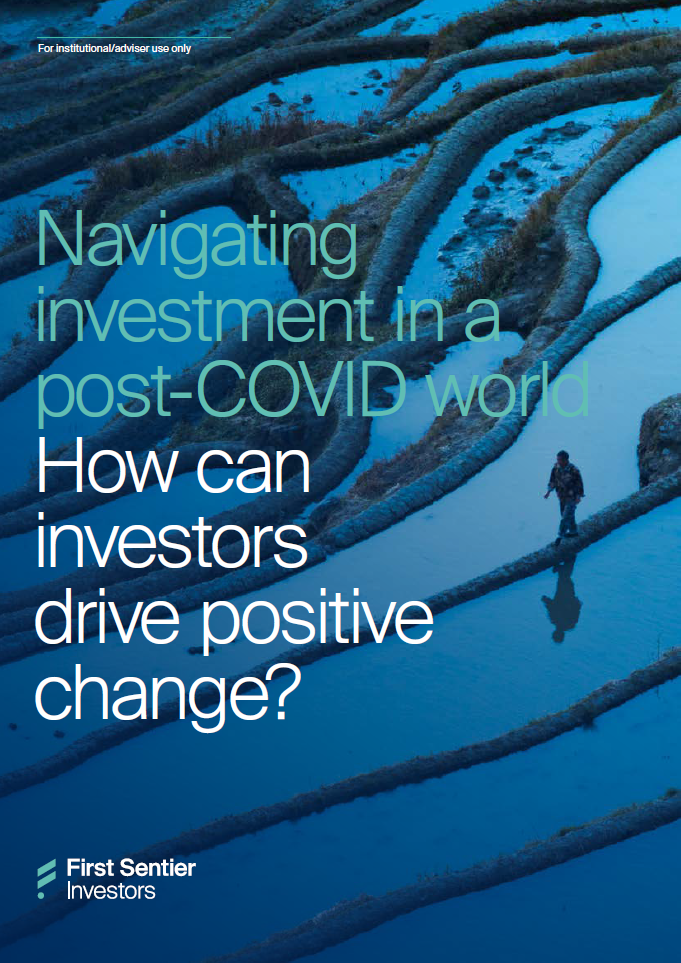 Discover more chapters from our 'Navigating investment in a post-COVID world' report

Subscribe to our future research papers, case studies and 'Investing beyond the next decade' podcast series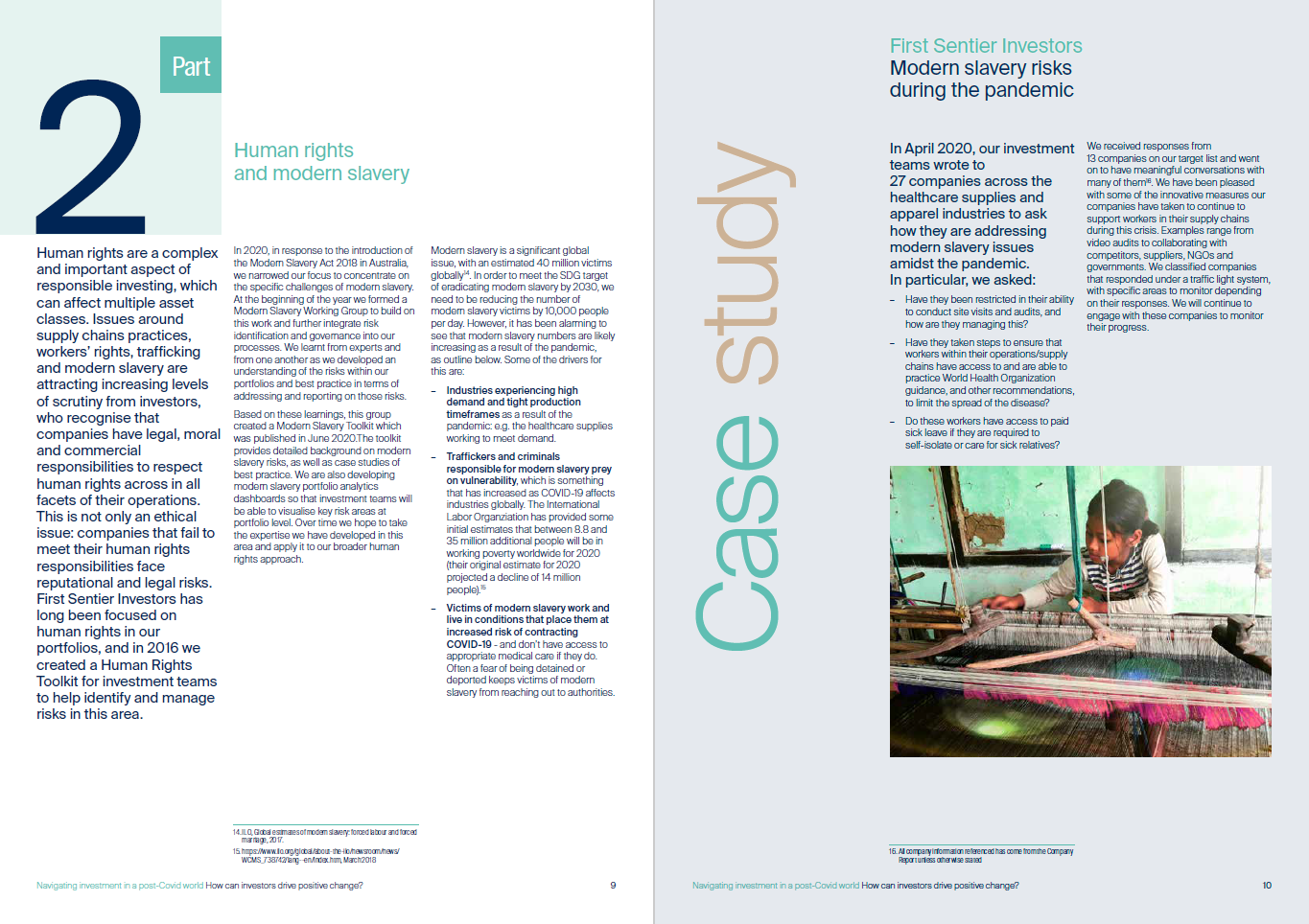 Important Information
This material has been prepared and issued by First Sentier Investors (Australia) IM Ltd (ABN 89 114 194 311, AFSL 289017) (Author). The Author forms part of First Sentier Investors, a global asset management business. First Sentier Investors is ultimately owned by Mitsubishi UFJ Financial Group, Inc (MUFG), a global financial group. A copy of the Financial Services Guide for the Author is available from First Sentier Investors on its website.
This material contains general information only. It is not intended to provide you with financial product advice and does not take into account your objectives, financial situation or needs. Before making an investment decision you should consider, with a financial advisor, whether this information is appropriate in light of your investment needs, objectives and financial situation. Any opinions expressed in this material are the opinions of the Author only and are subject to change without notice. Such opinions are not a recommendation to hold, purchase or sell a particular financial product and may not include all of the information needed to make an investment decision in relation to such a financial product.
To the extent permitted by law, no liability is accepted by MUFG, the Author nor their affiliates for any loss or damage as a result of any reliance on this material. This material contains, or is based upon, information that the Author believes to be accurate and reliable, however neither the Author, MUFG, nor their respective affiliates offer any warranty that it contains no factual errors. No part of this material may be reproduced or transmitted in any form or by any means without the prior written consent of the Author.