In April 2020, our investment teams wrote to 27 companies across the healthcare supplies and apparel industries to ask how they are addressing modern slavery issues amid the pandemic.
In particular, we asked:
– Have they been restricted in their ability to conduct site visits and audits, and how are they managing this?
– Have they taken steps to ensure that workers within their operations/supply chains have access to and are able to practice World Health Organization guidance, and other recommendations, to limit the spread of the disease?
– Do these workers have access to paid sick leave if they are required to self-isolate or care for sick relatives?
We received responses from 13 companies on our target list and went on to have meaningful conversations with many of them1. We have been pleased with some of the innovative measures our companies have taken to continue to support workers in their supply chains during this crisis. Examples range from video audits to collaborating with competitors, suppliers, NGOs and governments. We classified companies that responded under a traffic light system, with specific areas to monitor depending on their responses. We will continue to engage with these companies to monitor their progress.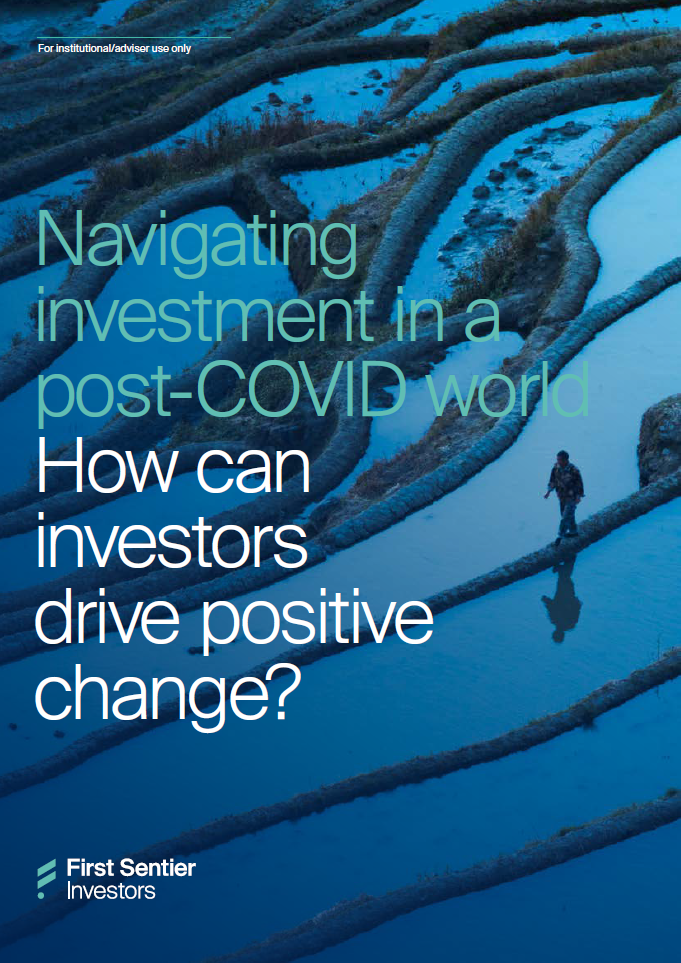 Discover more chapters from our 'Navigating investment in a post-COVID world' report

Subscribe to our future research papers, case studies and 'Investing beyond the next decade' podcast series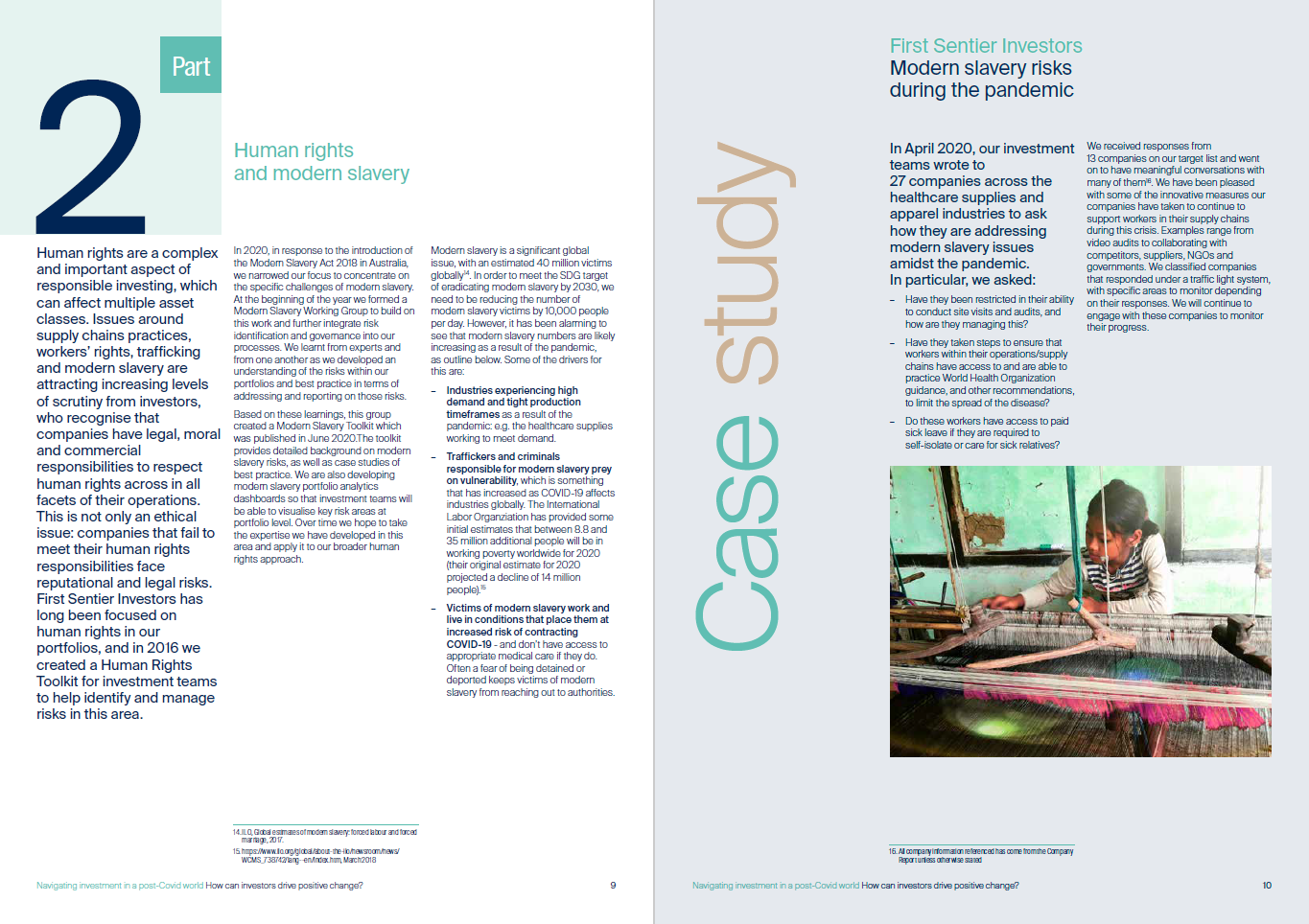 1. All company information referenced has come from the Company Report unless otherwise stated
Important Information
This material has been prepared and issued by First Sentier Investors (Australia) IM Ltd (ABN 89 114 194 311, AFSL 289017) (Author). The Author forms part of First Sentier Investors, a global asset management business. First Sentier Investors is ultimately owned by Mitsubishi UFJ Financial Group, Inc (MUFG), a global financial group. A copy of the Financial Services Guide for the Author is available from First Sentier Investors on its website.
This material contains general information only. It is not intended to provide you with financial product advice and does not take into account your objectives, financial situation or needs. Before making an investment decision you should consider, with a financial advisor, whether this information is appropriate in light of your investment needs, objectives and financial situation. Any opinions expressed in this material are the opinions of the Author only and are subject to change without notice. Such opinions are not a recommendation to hold, purchase or sell a particular financial product and may not include all of the information needed to make an investment decision in relation to such a financial product.
To the extent permitted by law, no liability is accepted by MUFG, the Author nor their affiliates for any loss or damage as a result of any reliance on this material. This material contains, or is based upon, information that the Author believes to be accurate and reliable, however neither the Author, MUFG, nor their respective affiliates offer any warranty that it contains no factual errors. No part of this material may be reproduced or transmitted in any form or by any means without the prior written consent of the Author.