Now available on demand: Adviser Roadshow 2023
Reshaping is a winning trait when it comes to delivering solid investment returns for clients navigating the shifting sands of the investment landscape. Gain the latest insights and tools to spot emerging opportunities and win in tomorrow's investment world from our 2023 Adviser Roadshow. Our team of experts highlight opportunities in listed infrastructure, real estate securities and global equities.

Transitioning to a more sustainable future
Everyday essential infrastructure assets like utilities, transport, energy and communication can prove resilient regardless of economic conditions and can offer a good source of income and long-term income growth potential to investors. Listen to Peter Meany, Head of Global Listed Infrastructure, highlight a case for global listed infrastructure, the growth opportunities present in the transition to decarbonise, and two stocks* in Xcel Energy and Cheniere Energy that are reshaping themselves for the future.
* This stock information does not constitute any offer or inducement to enter into any investment activity.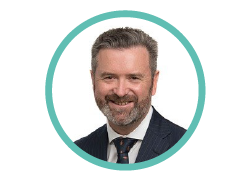 Peter Meany
Head of Global Listed Infrastructure
Peter established the Global Listed Infrastructure strategy in 2007. Since then he has built a high quality team of investment specialists and a strong investment track record. Peter has more than 20 years' investment experience. Prior to joining the company in January 2007, Peter was a Director and Head of Infrastructure and Utilities Research at Credit Suisse Equities (Australia). Peter was also an analyst at Macquarie Equities during the initial development of the private infrastructure market. Peter holds a Bachelor Economics (Finance) from Macquarie University.
In this perfect storm, where in REITs should you be allocating?
Pockets of opportunity offering strong inflationary hedge may exist if you know where to look. Stephen Hayes, Head of Global Property Securities, highlights where investors may be able to find opportunities in real estate securities that couple low economic sensitivity with strong pricing power, the structural trends that will power cash flow growth, and why taking a responsible approach is not just good for the environment but can minimise investor risk in the long-term.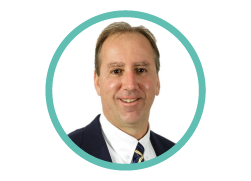 Steven Hayes
Head of Global Property Securities
In his role, Stephen is responsible for management of the Global Property Securities team, one of a number of FSI investment teams. The team manages Domestic, Asian and Global Property Securities portfolios for a number of funds.
Prior to re-joining FSI in September 2012, Stephen was Managing Director at Perennial Real Estate Investments, where he worked for over six years. Before his time at Perennial, Stephen worked at FSI as Head of Property Securities.
Escaping carbon tunnel vision
Thinking beyond carbon emissions, Pablo Berutti and Sujaya Desai, Senior Investment Specialist and Investment Specialist at Stewart Investors, considers the broader and interconnected nature of the sustainability transition. Together, they share that decarbonisation will only be achieved if other pressing issues are tackled, spotlighting smallholder farmers who produce the bulk of the commodities we consume every day. Good stewardship, according to Stewart Investors, is a fundamental tenet to identifying great quality companies.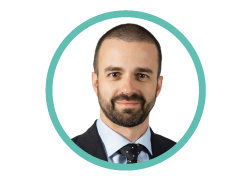 Pablo Berrutti
Investment Specialist, Stewart Investors
Pablo is an Investment Specialist for Stewart Investors.
He is the founder of a not-for-profit library and resource centre dedicated to supporting a sustainable financial system.
He is also the former Chair and a director of the Responsible Investment Association of Australasia and was on the management committee of the Investor Group on Climate Change for eight years.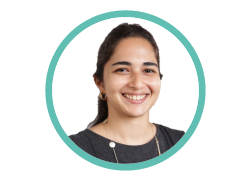 Sujaya Desai
Portfolio Manager, Stewart Investors
Sujaya is Co-Portfolio Manager of the Global Emerging Markets All-Cap Sustainability strategy with Jack Nelson.
Sujaya holds an MPhil in Development Studies from the University of Cambridge and a BA (Hons) in International Relations and Anthropology from Brown University.