For many companies in which we invest, success relies on being able to attract and retain talent. Key to this is fostering a safe and inclusive workplace culture, and this includes a mentally healthy workplace.
A report by Price Waterhouse Coopers estimates that ignoring mental health costs Australian businesses around AUD10.9 billion a year.1 Although awareness of mental health issues has increased in recent years, there is still a stigma attached to mental health, particularly in the workplace. 
The pandemic has fundamentally changed the way employers think about the health of employees. Organisations were forced to make major decisions about how to protect the physical health of their people by sending them to work from home, while the challenging conditions of lockdown made mental health a key issue. In the UK the number of adults reported to be suffering symptoms of depression has almost doubled since the onset of the pandemic.2

Employers who had previously thought of workplace health in terms of 'lost time incident rates' have been prompted to consider physical and mental health more holistically. With employees feeling isolated, stressed and overwhelmed, employers have been challenged take proactive steps to support the mental wellness of their people, as this case study from our unlisted infrastructure team demonstrates.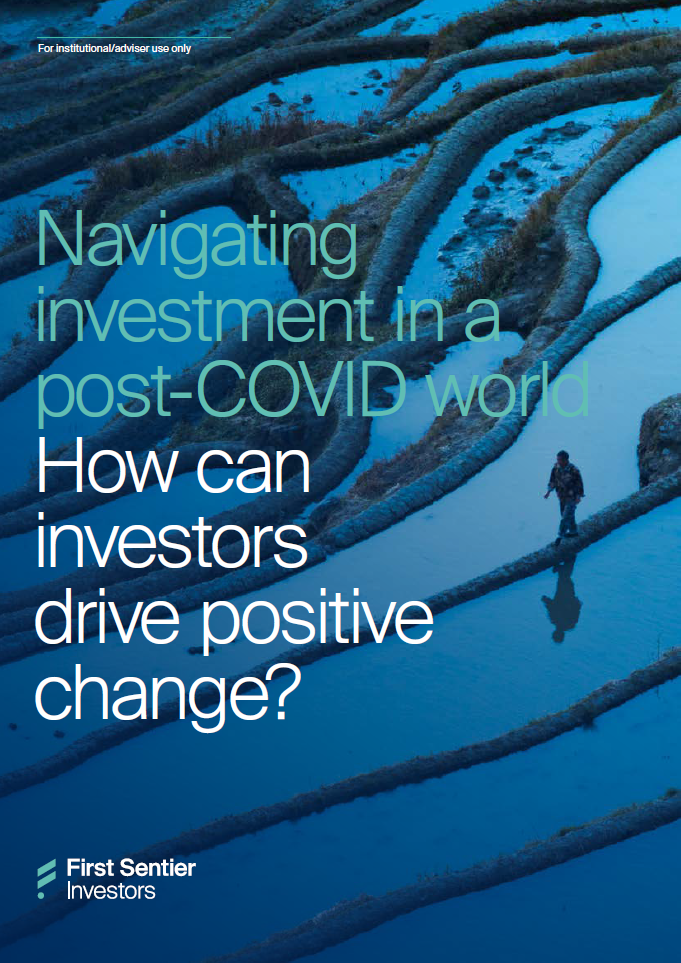 Discover more chapters from our 'Navigating investment in a post-COVID world' report

Subscribe to our future research papers, case studies and 'Investing beyond the next decade' podcast series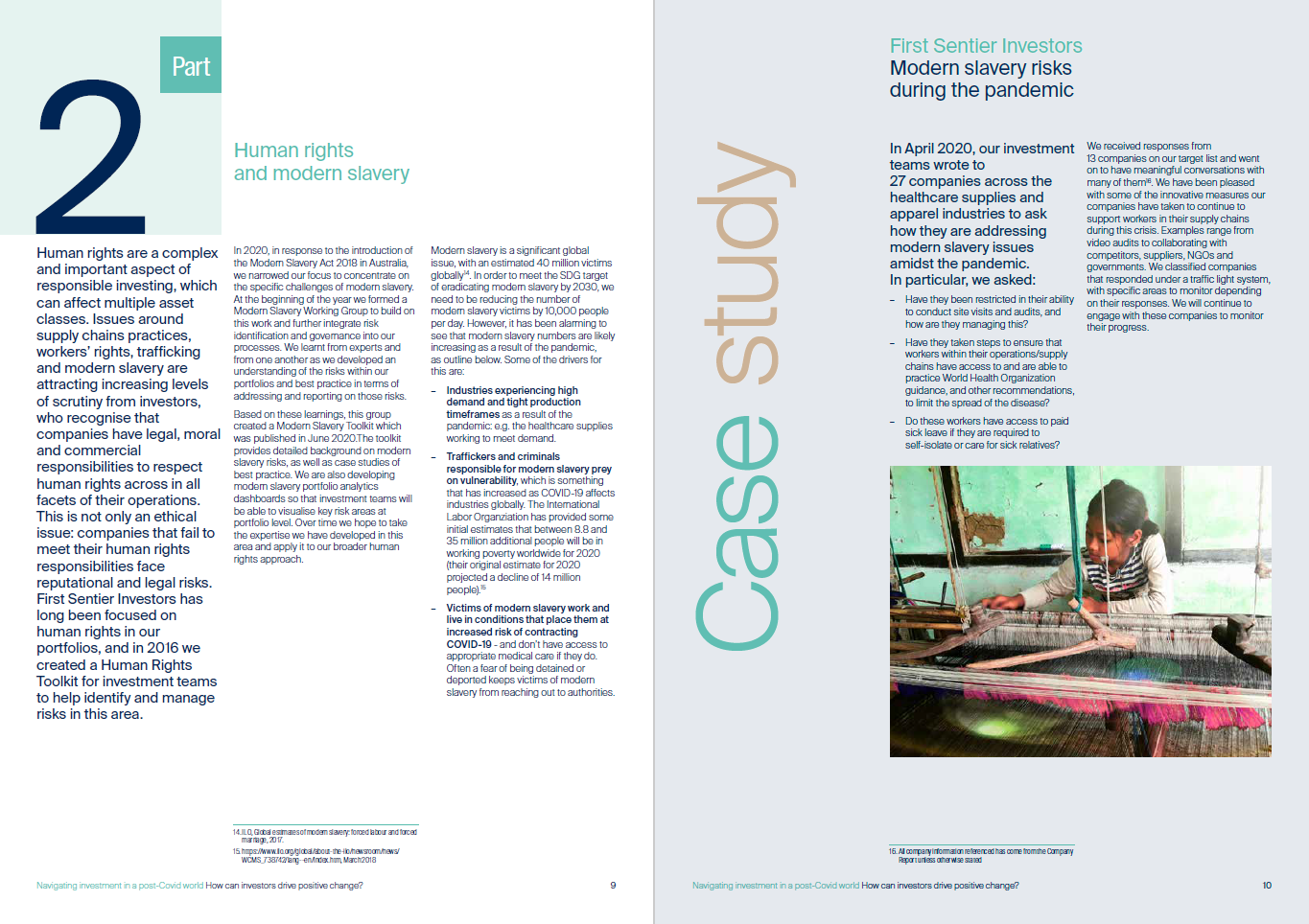 1. https://www.headsup.org.au/docs/default-source/default-document-library/research-by-pricewaterhousecoopers.pdf?sfvrsn=3149534d_2 
2. 19.2% in June 2020 from 9.7% in the period July 2019 to March 2020, https://www.ons.gov.uk/peoplepopulationandcommunity/wellbeing/articles/coronavirusanddepressioninadultsgreatbritain/june2020#:~:text=Almost%20one%20in%20five%20adults,July%202019%20to%20March%202020
Important Information
This material has been prepared and issued by First Sentier Investors (Australia) IM Ltd (ABN 89 114 194 311, AFSL 289017) (Author). The Author forms part of First Sentier Investors, a global asset management business. First Sentier Investors is ultimately owned by Mitsubishi UFJ Financial Group, Inc (MUFG), a global financial group. A copy of the Financial Services Guide for the Author is available from First Sentier Investors on its website.
This material contains general information only. It is not intended to provide you with financial product advice and does not take into account your objectives, financial situation or needs. Before making an investment decision you should consider, with a financial advisor, whether this information is appropriate in light of your investment needs, objectives and financial situation. Any opinions expressed in this material are the opinions of the Author only and are subject to change without notice. Such opinions are not a recommendation to hold, purchase or sell a particular financial product and may not include all of the information needed to make an investment decision in relation to such a financial product.
To the extent permitted by law, no liability is accepted by MUFG, the Author nor their affiliates for any loss or damage as a result of any reliance on this material. This material contains, or is based upon, information that the Author believes to be accurate and reliable, however neither the Author, MUFG, nor their respective affiliates offer any warranty that it contains no factual errors. No part of this material may be reproduced or transmitted in any form or by any means without the prior written consent of the Author.